Well folks, it's been an odd year, but you don't need me to tell you that.
For me, this year meant losing my job of five years, selling my car of ten years to make ends meet, collecting unemployment for the first time in my life, picking up woodworking as a new favorite hobby, spending a lot more time streaming on Twitch and getting a new job as a video game journalist for High Ground Gaming.
It's been a rocky one, but for me at least, the trajectory is slowly sloping upwards.
So now I want to start a new tradition. I'm going to start making a top 5 list of all my favorite books, movies, TV shows and video games that I've consumed in the last year. They don't have to have been made in 2020, (in fact most of them won't have been,) but are simply the five things I've enjoyed most in each category since January 1st.
I've loved the idea of top 5 lists ever since I saw High Fidelity back when I was in high school. Let me know in the comments if you'd like to see a top 5 "of all time" list someday, but for now I'm going to list my top 5s of 2020!
Books/Graphic Novels
I've been on a bit of a fantasy kick over the last year. Four years of reading literary fiction in college really built up a thirst for the ol' pulp. Still, some of these are more high-brow than most university professors would give them credit for. I read a lot of really great books this year, so the choices were hard to narrow down. Give these a shot if you're looking for some of the best fantasy books 2020 has to offer!
5.  Ninth House by Leigh Bardugo
This was a great read. It's about a young woman who gets a full-ride to Yale when a secret society of wealthy magic users discovers that she can see ghosts, or "greys." It covers a lot of really explicit content such as sexual violence, drugs and death – so don't read this if you're triggered by those sorts of things.
Ninth House is a mystery novel at its core. The protagonist, Alex, must find out what happened to her missing mentor while navigating the extravagant world of the wealthy elite.
A lot of what resonated with me about this book was the way Leigh Bardugo describes the feeling of being poor among privileged youth. I took out loans and paid out of pocket to go to school. I remember how frustrating it was to watch my fellow students blow off exorbitantly expensive classes while I was working so hard just to be there. This was my first time reading Bardugo's work, and I look forward into reading more.
4. The Ballad of Songbirds and Snakes by Suzanne Collins
The Ballad of Songbirds and Snakes is the prequel to Suzanne Collins' Hunger Games trilogy. I really enjoyed those books, so I was more than ready to read more in that world. This book takes place back when the hunger games were first starting out. The war between the capital and the districts had just ended, leaving both sides devastated. It follows a young Coriolanus Snow – the youngest member of what was once the capitol's wealthiest and most prestigious family, but is now only a shell of its former self.
The action and intrigue are pulse-pounding. I liked this book a lot, but I also had a really hard time with it – emotionally.
Collins is a fantastic writer and does a tremendous job making you sympathize with Snow, even as you see the warning signs of the psychotic megalomaniac that you know he will become. I had a hard time putting this book down. I enjoyed reading it. But I also felt kind of unclean after I finished it, like Snow had somehow infected me.
3. Giant Days by John Allison, Max Sarin and Lissa Treiman
989 × 700
Reading Giant Days was an absolute delight. It's about three young women who are just starting university in England. Esther is an outgoing goth who is getting a degree in literature and likes to stir up drama, Susan is an angry, brooding medical school student who hates everyone except her friends and Daisy is a shy, but friendly archeology major who was homeschooled by her grandmother and just wants to get along with everyone.
The humor in this is some of the best I've read in comics – bar none. My wife and I were reading these at the same time and we both burst out in spontaneous laughter every few minutes. I recommend this series to absolutely everyone. It was a spot of sunshine in an otherwise difficult year.
2. The Invisible Life of Addie LaRue by V. E. Schwab
What if everyone you met forgot about you the minute they took their eyes off you?
V.E. Schwab is best known for her Shades of Magic series. The Invisible Life of Addie Larue is her newest stand-alone novel. It's about a woman who makes a Faustian pact with a dark god in exchange for freedom and immortality. But deals with the devil never turn out the way you expect.
This story is hard in some places, heartwarming in others, but always brilliant. Schwab strikes a delicate balance between beautiful prose and compelling characters. Addie's story reminds me of The Odyssey. It's a meandering voyage that doesn't conform to the three-act structure modernist literature has trained us to expect. I would recommend this book to anyone with even a passing interest in fantasy, romance and adventure.
1. The Raven Tower by Ann Leckie
My favorite book of the last year was The Raven Tower by Ann Leckie. You might remember that I've already done a full review of it. Spoiler alert: it's amazing.
It follows Eolo, the servant of Mawat, the man who was supposed to be the next leader of his nation. Only Mawat's uncle has usurped the throne.
I don't want to get too much more into the plot because I feel like the best way to go into this book is without any preconceptions. Every twist and bend should be a little surprise.
The Raven Tower has a classic high fantasy feel to it, but it's never predictable, even to someone who's literally read hundreds of books in the genre. This was my first time reading Leckie's work, though I now plan on reading her Ancillary Justice series which won her the Hugo, Nebula, BSFA and Arthur C. Clarke Awards.
I don't know if this will be everyone's favorite thing on this list, but it's mine.
Movies
Well, this is awkward. It turns out I didn't watch many movies this year. In fact, I went through my view history on Netflix and Hulu and I couldn't even pick five movies I watched since last December that I hadn't seen before.
But since this is my first time making one of these lists and this is a year of special circumstances, I'm going to go ahead and give myself a break. So, this list will include my favorite movie from last year as well.
Don't like it? Tough.
5. Terminator Dark Fate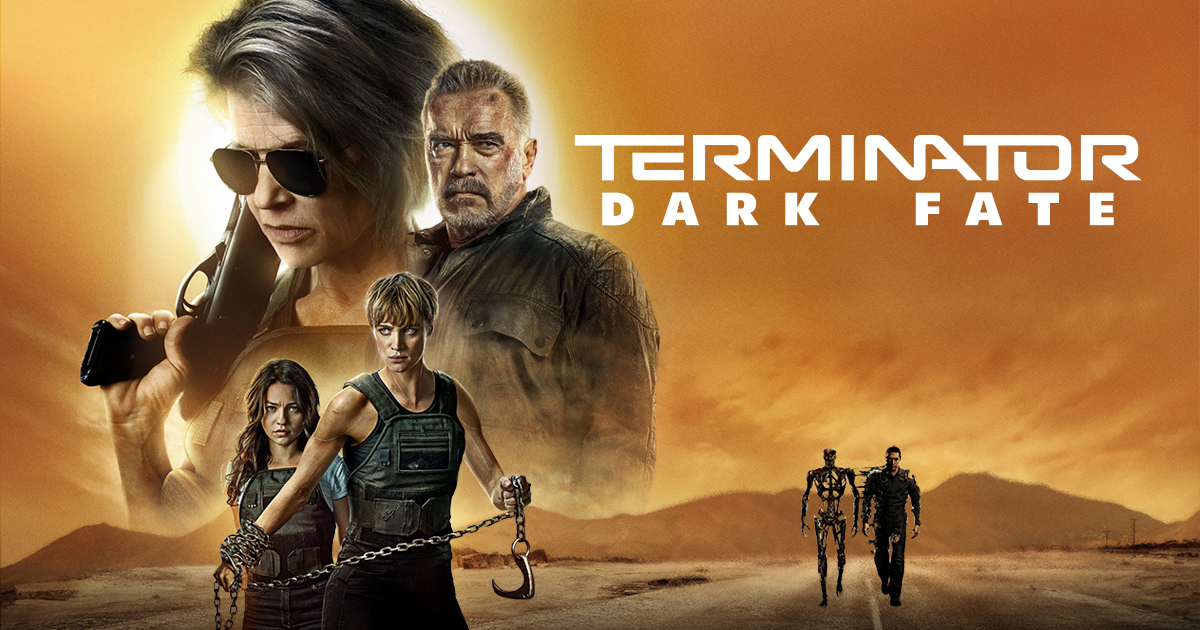 This movie wouldn't be on this list if I weren't so strapped for choices. I'm a big fan of the first two Terminator movies and I'd heard good things about Dark Fate so I went into it feeling optimistic.
It was fine.
It does a lot of good things in terms of representation. It has three female leads, one of whom is a POC. The action scenes were great too. I had a lot of fun watching a cybernetically enhanced Makenzie Davis engage in some truly acrobatic ass-kickery. That's about it for the good stuff.
I was really excited to see Linda Hamilton return as Sarah Connor as she was my favorite part of the original series, but her character is kind of wasted in this. Nobody gets much character development in fact. The story is kind of a big blah.
"Don't be so critical Cody. It's just a dumb action movie."
Sure. And it's fine if that's what you want to watch, but that isn't all it had to be. T2 had some genuinely interesting turns from what you expected in the story. There was character development both on and off screen. I cared when the T-101 lowered himself into that lava. This movie never elicited that response.
4. Birds of Prey
This was a bit of an unexpected gem for me. I didn't care much for the Suicide Squad, or nearly any DC movie since The Dark Knight. Birds of Prey is different though. Sure, it still puts a lot of emphasis on visual style, but it actually tells a whole story rather than feeling like a two-hour long music video that's constantly trying to convince you how dark it is.
There are a few moments that feel very scripted. Super hero movies always seem to struggle with the "ulgh, I guess we have to team up" angle, but it's also really funny. It has an energy and a sense of identity that a lot of those other movies were lacking.
This movie also has some of the most entertaining fight choreography I've ever seen. Harley and the gang are a blast to watch in action as you can see her signature creativity in the way she pommels cops and mobsters alike.
Give it a shot.
3. Onward
Has Pixar ever made a bad movie?
I've been playing a D&D campaign with my wife and four of our friends over the last year, (I'm a 6th level druid, nbd,) so this movie definitely tickled the nerd in me. It's about two brothers who learn that their deceased father left them a magic crystal which will allow them to see him one last time, only the spell goes wrong and they have to go on a quest to find another crystal before the 24 hours is up and the spell fades.
The two brothers are voiced by Tom Holland and Chris Pratt who each do a fantastic job. Every scene is creative and interesting in the ways that only animation can be, (which might be why all of the top three movies on this list are animated.)
I would recommend this movie to anyone, but D&D fans will get a special kick out of it.
2. A Silent Voice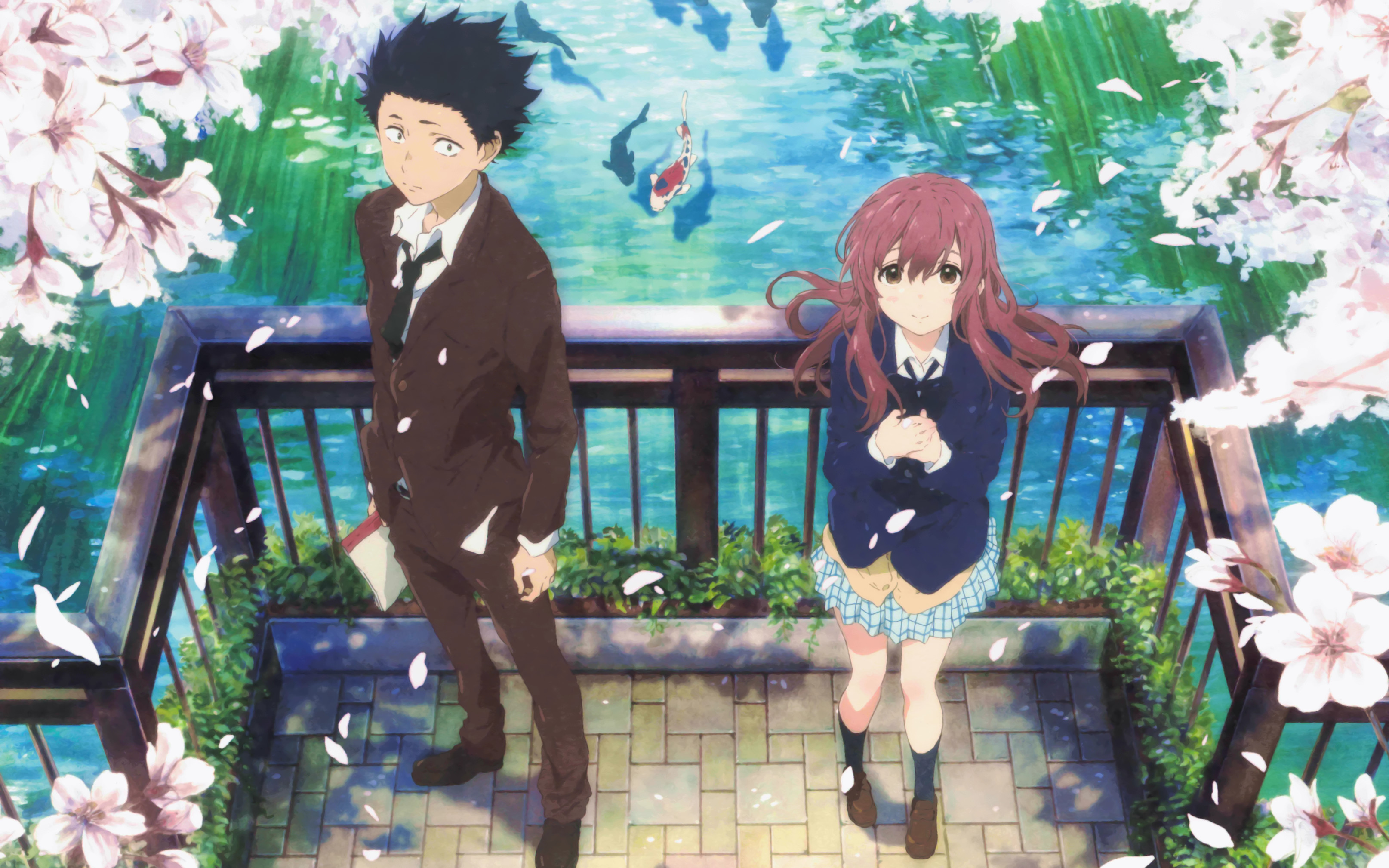 It wouldn't be one of my lists unless there was a little anime on it.
A Silent Voice came out all the way back in 2016, but I saw it for the first time this year and I imagine that there's still a lot of other people who haven't seen it. I did a full review on it a few months ago if you want to find out more.
The story follows Shoya Ishida and Shoko Nishimiya. Shoko was born Deaf, and Shoya mercilessly bullied her in grade school. Years later, Shoya is contemplating suicide, but decides to attempt to apologies to Shoko instead.
This movie doesn't hold anything back. There are parts of it that are really difficult to watch, but it's worth it in the end. It's an honest portrayal of what it's like to realize the repercussions of your actions and the philosophy of trying to find redemption. The animation is incredibly beautiful. The story is incredibly human.
1. Spiderman: Into the Spiderverse
It's funny, the highest-ranking film on my 2020 list is one I saw back in 2019… oh well. It's my list, so I can do what I want.
Superhero cartoons don't have the best reputation. Years of DC and Marvel licensed animations with made-for-TV quality and cookie cutter art design have understandably damaged people's trust. Spiderman: Into the Spiderverse is different. It actually shows how lazy so much of modern animation has gotten over the years. It has some of the most unique art design I've seen in ages and a story that will make your icy heart melt.
Watch this movie if you haven't seen it. Watch it again if you have.
TV Shows
I had the opposite problem with TV as the one I had with movies. There were honestly too many. There wasn't room for Schitt's Creek, Queen's Gambit, Locke and Key or any of the other amazing shows that came out this year. I could only choose five.
Still, I'm happy with my choices and I would heartily recommend any of these.
5. The Boys
This is a show that certainly isn't for everyone. In fact, I wasn't sure I liked The Boys after the first few episodes. It seemed like the kind of show that was just edgy for the sake of being edgy. The humor is beyond crude and some of the things that happen in it are gratuitous to the point of being downright cringe-worthy.
Somehow, it went from that to being one of my favorite shows.
The Boys is set in a world where superheroes are owned and operated by corporations. They aren't actually heroes. They just have good PR. The story follows a group of people who have had loved ones killed by the "supes" and want to expose them for the monsters they really are.
Don't get me wrong. This show still isn't for the faint of heart. You'd best steer clear if blood, guts and sexual violence ruin your viewing experience. This show does have a message though and it uses that violence to spread its message very effectively.
You can watch it on Amazon Prime Video.
4. The Haunting of Bly Manor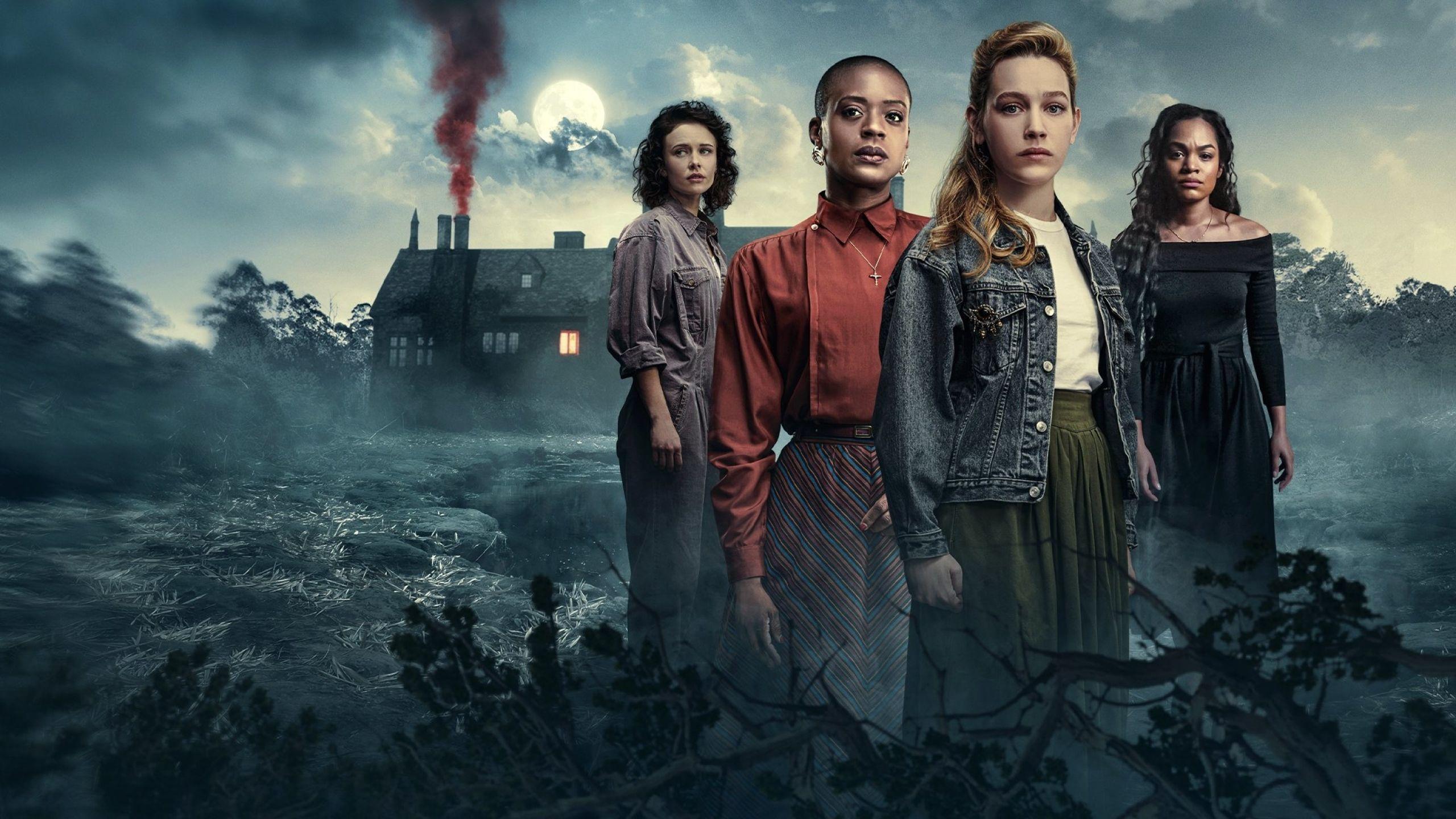 I didn't do one of these lists in 2019, but The Haunting of Hill House would have been right at the top if I did. It's one of the best pieces of horror media I've ever seen. The Haunting of Bly Manor didn't quite reach those same heights for me, but it was still exceptionally good.
It follows an American nanny who comes to take care of two children in the English countryside back in the '80s. The children are recently orphaned and their previous nanny committed suicide. The house is beautiful and the other staff are friendly, but there's something off about the children.
In spite of the way I just made that sound, Bly Manor is actually much less of a horror story than you might expect. Sure, there are still plenty of spooky bits, but there's also a lot of love that went into every character and their stories. It's as much about hope as it is about loss and fear.
You can watch it on Netflix.
3. The Witcher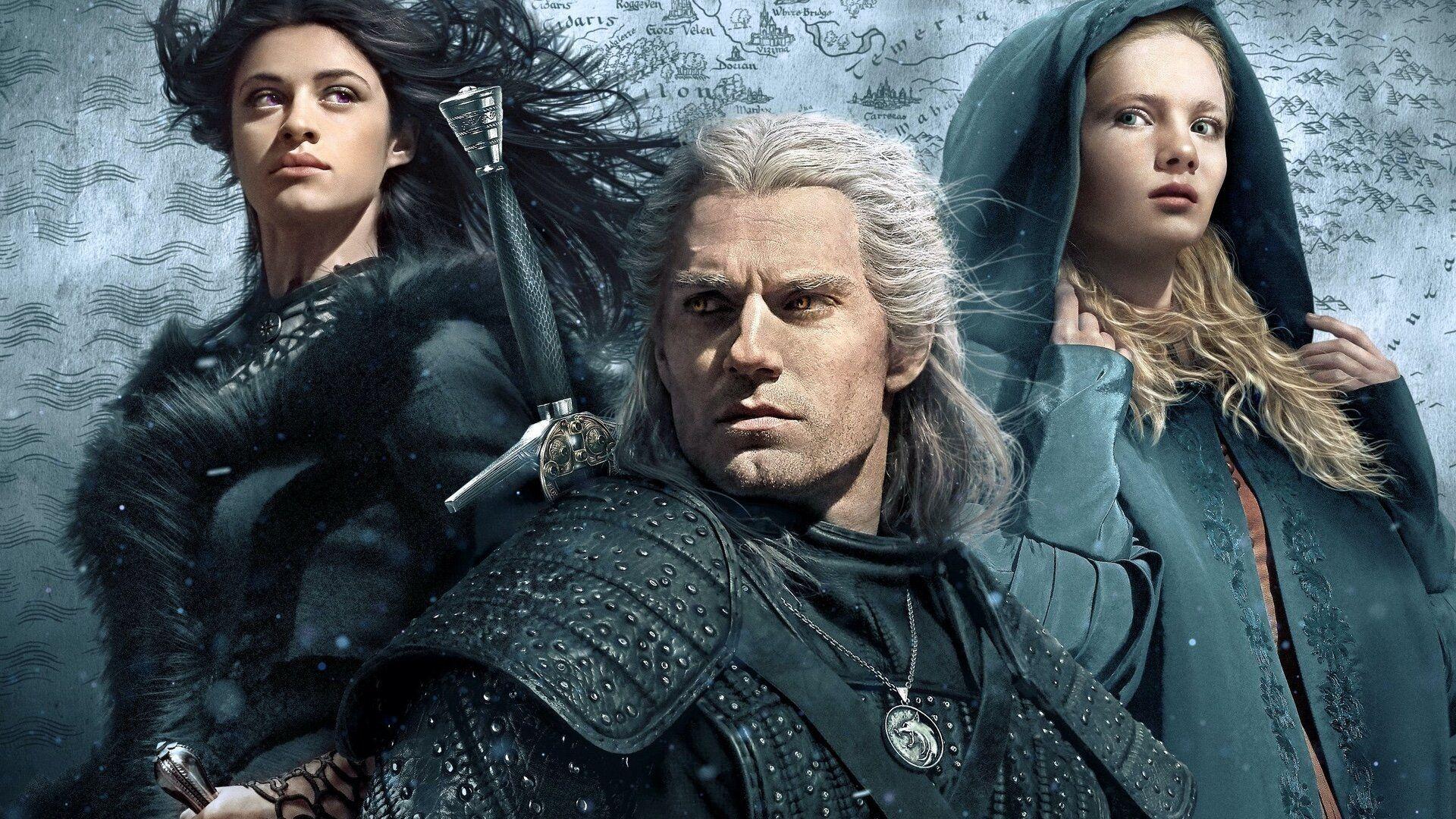 The Witcher 3 is my second favorite video game of all time. I've read all the books. I even dressed as Geralt for Emerald City Comicon two years ago, so it it shouldn't surprise anyone that this is on my list.
The show does a great job introducing the characters, even expanding and modifying some of the stories from the books in ways I thought were really effective. I loved all the Yennifer content that they added and I thought Henry Cavill was excellent in the lead role. The monsters were great, the fight scenes were top-notch and Anya Chalotra is a serious hottie.
It has some serious pacing issues and there are one or two weak points in the writing, but overall, I enjoyed the show too much to complain. I did a full review of the show earlier this year if you'd like to hear more.
PS. Geralt is much nicer to Dandelion (Jaskier) in the books. Just saying.
You can watch it on Netflix.
2. His Dark Materials
Here's another adaptation of a book series done exceptionally well. I loved reading His Dark Materials growing up, (though not so much the third book,) and I was always disappointed with the way they tried to PG up the story in The Golden Compass movie. This show gives the story a dark sheen of realism and tells it the way Pullman always intended.
All the performances are excellent, but Ruth Wilson steals the show as the sinister Mrs. Coulter. I couldn't be more pleased with the way it turned out. I finally feel like Lyra Belaqua's journey is getting the adaptation it's long deserved.
The second season is airing now and every episode feels like a treat. This is another one I did a full review on if you want to read more.
You can watch it on HBO Max.
1. The Mandalorian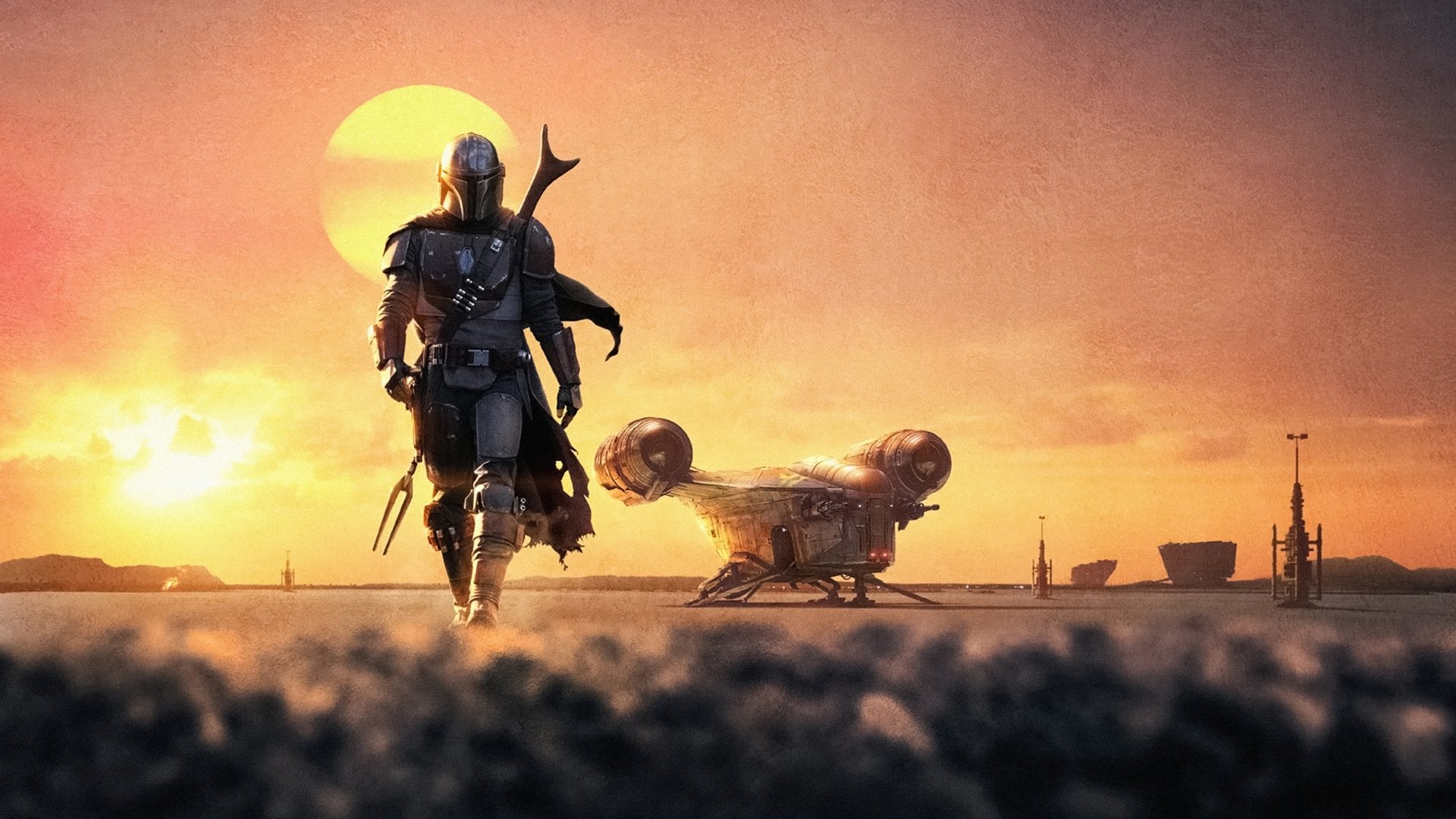 You don't need me to tell you about The Mandelorian. If you haven't seen it, you at least know what it is. Still, I think even people who aren't usually Star Wars fans will get a lot out of this show. Many of its inspirations come from old spaghetti westerns and Akira Kurosawa era samurai movies, giving it a sense of frontier gravitas that isn't present in the films.
Empire is one of my favorite movies of all time and I'm one of those rare individuals who actually enjoyed the prequels, but I haven't felt like I had a reason to be excited about Star Wars in a long time. The Mandalorian brought that back for me, so it gets to be number one.
You can watch it on Disney +.
Video Games
I've been playing a lot more video games since I've been working for High Ground and streaming on Twitch, and this was a good year for games. One conspicuous omission you might notice is Cyberpunk 2077. It might have been my game of the year if it weren't so buggy, but alas, it was.
I played several other amazing games this year however, so there was no shortage for me to choose from.
5. Final Fantasy VII: Remake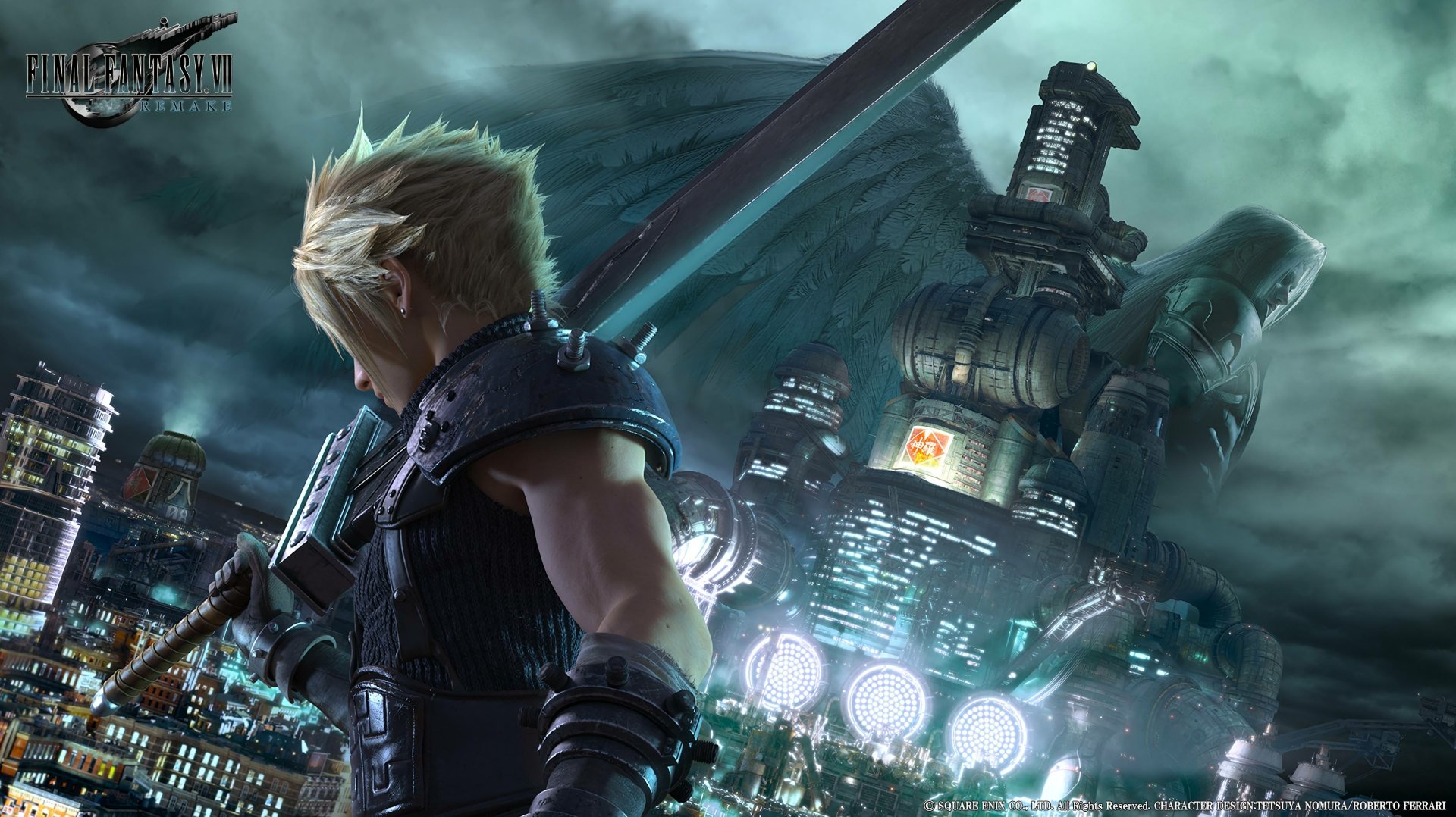 Final Fantasy VII is my favorite videogame of all time. I've been waiting for the remake ever since Sony cruelly teased it in a 2013 reveal of the PS3's graphical capabilities.
I enjoyed this game quite a bit. Sure, there was a lot of schlock. I definitely wish they'd stuck closer to the original plot, but there was also a lot of stuff it did right. The characters all looked amazing, the combat was the most fun I've ever had in a Final Fantasy game and some of the added content was genuinely charming. I felt like they really got at the heart of Cloud's character, which was what I cared the most about. I'll definitely be playing Part II.
Also, 10/10 for music.
4. A Plague Tale: Innocence
This one was a bit of a sleeper for me. I didn't really know much about this game when I decided to play it, but I immediately got completely drawn into it when I did.
A Plague Tale: Innocence is a horror-survival/stealth/action game set in the 14th century. Amicia de Rune and her little brother Hugo must travel across a plague infested France in search for a cure to Hugo's rare affliction, avoiding plague-rats and religious knights seeking to kill him.
It's both a compelling drama and really fun game. My full review of it can be found here.
3. Fire Emblem: Three Houses
This one was a big surprise. I bought a Nintendo Switch last year for Mario, Zelda and Kirby, but Fire Emblem: Three Houses ended up being my favorite game on the console.
It's a tactical RPG set in a fantasy school. You're a mercenary-turned-teacher. You take command of one of the school's houses and must train your students to do battle. You also get to develop relationships with them by talking to them, giving them gifts and engaging in their special side-quests. I've played through the campaign three times, once for each of the houses, and I've had a load of fun every time.
Get this if you have a Switch.
2. Ghost of Tsushima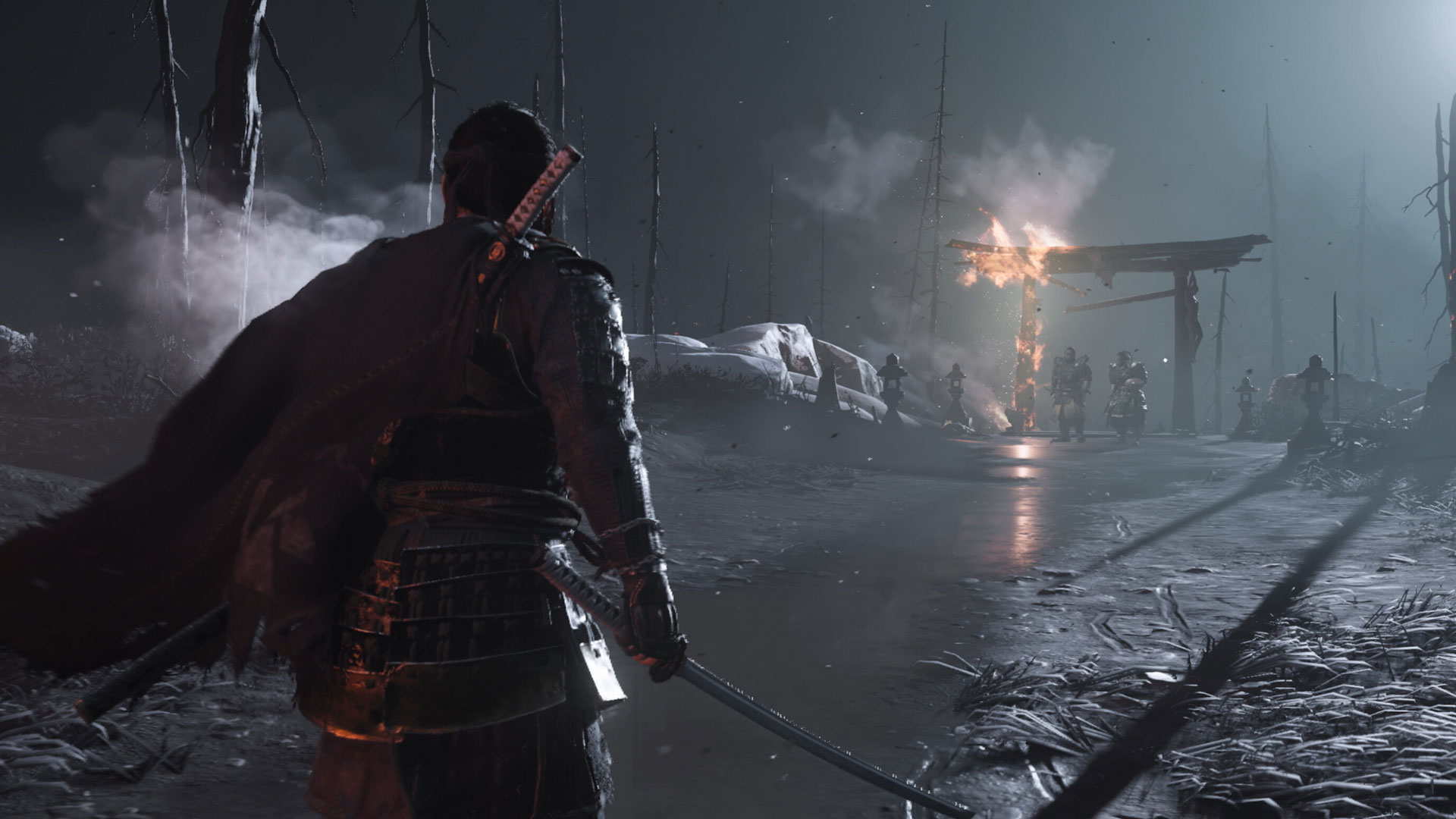 This is actually the game I'm playing right now. Ghost of Tsushima is a game by Sucker Punch Productions, best known for their Infamous series. Even more so than The Mandelorian, Ghost of Tsushima is heavily based on the work of Akira Kurosawa.
The Mongolian Army has invaded the island of Tsushima and decimated the samurai forces there. You are one of the last surviving samurai on the island, but you must become more in order to defeat the Mongols. You must become like a thief, like an assassin, like a ghost.
The gameplay is similar to games like Shadow of Mordor, but the combat and art design in Ghost of Tsushima are second to none. I picked up this gaming thinking I would like it. I didn't know it would become one of my favorite games of the year.
1. The Last of Us: Part II
Now we've reached the last item on my list and I know it's one that a lot of you will disagree with. My favorite game of 2020 was The Last of Us: Part II.
I like this game for the same reason a lot of people hate it. TLOU2 doesn't pander. There are no good guys or bad guys, just people doing what they think is right for the people they care about. It tells a complex story about people's tribes, the group that they care about, and how they'd do anything for them. In a way, Ellie and Abby are both the heroes of their own stories – even as they are both the villains of each other's.
I understand why a lot of people don't like this game. It lacks catharsis. The story throws all of these heavy emotions at you, but it never gives you any sort of release. It just builds and builds and it never feels finished. You don't get that sense of satisfaction from a story coming full circle or even get to feel the full weight of a tragedy.
But that's the point. Ellie never gets to feel any sort of catharsis. There is no satisfying conclusion. Life just goes on… and it hurts. The only way it gets better is if you just let go.
Of all the games I've played this year. This is the one that stuck with me.
2020, Signing Off
Hey! Thanks for reading my list!
I hope it gave you a few ideas for things to check out that you might have missed. Go ahead and leave a comment if you think I missed something from your top 5. Hopefully there will be even more to talk about in 2021!
Thanks for reading,
-Cody